GASTRONOMY TOUR TO CENTRAL CRETE
01/03/2019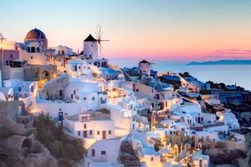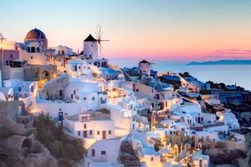 Included in the price:
Transfer from hotels located in the HERAKLION area: Amudara, Analipsi, Anissaras, Gouves, Gournes, Carteros, Kokkini Hani, Hersonissos, Malia, Stalida (except for hotels in the city of Heraklion itself)
Return tickets for the comfortable high-speed ferry SANTORINI PALACE.
English speaking staff at the port.
Extra Charge:
Note: Additional payment for the transfer of certain areas, specify the location of your holiday when you order the tour.
Schedule:
Daily. From the 26 of April to the15th of October 2019.
ATTENTION:
The schedule may change until canceled. This may be due to weather conditions, for example, a storm on the high seas at the very beginning (in April) or the end of the season (in September and in October), the work of maritime transport personnel (strikes) and other force majeure situations.
Approximately Duration:
From 8.00 am to 20.00 (indicated approximately, depends on the area of rest).
Transportation:
Bus - about 1 hour one way to the port of Heraklion (depending on the area of departure), transfers around the island (short, 20 minutes each).
Terms of return of the excursion:
Upon cancellation of the tour for more than a day - 75% refund.
No refunds in case of cancellation less than 24 hours.
Additional services with surcharge:
Individual transfer from the hotel to the port of Heraklion;
Transfer to Santorini from the port to Fira by bus - 5 euro per person;
Group tour of the island of Santorini (start from the port, followed by a visit to the cities of Oia, Fira and the black sand beach) - 20 euros per person;
Individual tour of Santorini by minibus - 450 euros;
Individual tour of Santorini by car - 350 euros;
Hotel in Fira with accommodation in 1 and 2-bed rooms - 50 euros per person per day;
Reservations for restaurants with sunset view - 10 euros;
Evening cruise on the caldera and dinner at sunset - 70 euros;
Professional photographer and photo session in Santorini.
    Do you need tickets on a specific date, and as quickly as possible?
   If you want to get to Santorini on your own, we offer to buy tickets to Santorini on high-speed Hellenic Seaways ships at the lowest price! From April 26 to June 9, 2019, the High Speed 6 (1 h 45 min, 966 passengers) runs, from June 10 to October 17,Santorini Palace (1 h 45 min, 1156 passengers).

    It is better to book and redeem tickets in advance, since in a season travel companies buy places in a few days.
   You can get the ordered tickets from our representati ve who will be waiting for you right at the entrance to the ship.

    In the case of returning from Santorini to Crete the next or another day, the total cost of a round-trip ticket will increase by 30 euros. Please indicate in the comments the desired date of return, and we will contact you to discuss all the nuances of your trip.

   Please note that if you buy at the box office of the port of Heraklion yourself, the price of tickets for Santorini in 2019 will be 138 euros in both directions. In other words, with us you save 14 euros on each ticket, plus you get a free transfer from the hotel to the port and back.

PROGRAM:
09:00 - 10:45    Departure of the ship from the port of
           Heraklion (Crete)
10:45 - 11:00    Arrival at the port of Athinios
           (Santorini)
17:00 Departure of the liner from the port of Athinios
           (Santorini)
18:45 Arrival at the port of Heraklion (Crete)
* Departure from Santorini is sometimes delayed, but the bus transfer in Crete is always consistent with the time of arrival of the ship.

DURATION AND TRAVEL TIME:
1 hour 45 min By ship, between Crete and Santorini
6 hours on Santorini